Anonymous Exit Interviews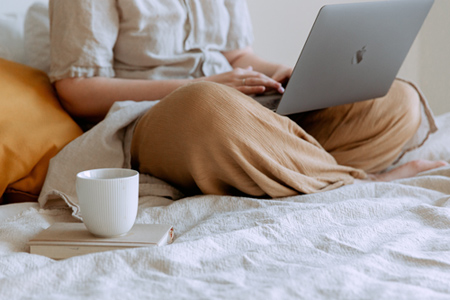 Employee exit interviews are important. They can offer some of the clearest insight into what a company should address in order to attract and retain a capable workforce. Exit interviews can improve employee retention, promote engagement, and—if done right—convert departing employees into ambassadors who encourage others to join your organization.
When it comes to EIs, you've got one shot to learn as much as possible. Those who conduct in-person EIs often prepare, practice, and hone their question list continually to collect a great deal of data in a short amount of time. To extract any meaningful insights from EIs, however, you need to be absolutely sure that the departing employee is being candid. That's where in-person interviews usually fail.
Departing employees tend to sugarcoat the truth when face-to-face with HR, even with seemingly nothing to lose. Why is that? Because they still have plenty to lose. Information they disclose could be shared with former colleagues, their new employer, a recruiter, or others within the industry. They may someday want to return to your organization. Or, they may feel intimidated or simply too uncomfortable to share the whole truth. That's where anonymous exit interviews can help.
Using an anonymous survey tool like Incogneato to conduct exit interviews can:
Garner more candid, useful feedback
Research suggests that anonymity breeds honesty. This is especially more salient when dealing with sensitive topics that often arise during an exit interview. If there's a problem with HR, working conditions, managers, motivation, salaries—or anything else—you want to be sure nothing is being left out.
Provide an avenue for future communication
Unlike in-person interviews, tools like Incogneato let you hold anonymous conversations with respondents long after they leave. At the most basic level, that means you can ask follow-up questions for clarification. It also means you can use Incogneato as a re-recruitment tool. For example, you can anonymously reach out to an employee months (or even years) down the road once an issue they brought up has been solved. With the average cost-per-hire at $4,129, Incogneato could pay for itself instantly.
How to conduct an anonymous exit interview with Incogneato
Incogneato was designed to be a multi-use feedback collection tool. That means it can be just as effective in conducting exit interviews as it is for collecting general feedback. In fact, we recommend using Incogneato first and foremost as an employee retention tool.
To conduct anonymous exit interviews with Incogneato, we recommend the following:
Select the Premier Plan. Only this plan includes survey fields like multiple choice, checkbox, and rating scales.
If you are already using Incogneato to collect other feedback, create a new box within your account.
Customize your box with your own logo, introduction text, and web address to start. You can always fine tune these things later.
Add your questions. These will be organization-specific, but may include a variation of the following:

What prompted you to start looking for a new job?
What did you like most/least about your job?
Were there enough growth opportunities?
What can we do to make this organization a better place to work?
Would you ever consider working here again?

Make sure that Require Email Address is turned on. That way, departing employees are required to include their email address so you can communicate with them later. We keep all email addresses private and never share them with you. Instead we relay messages back and forth allowing both parties to remain anonymous.
Share your box web address with those leaving your organization. You can either copy and send a link directly or share it with multiple people at once.
Use the Label and Assignments feature to label your responses after they come in. For example, you can create a "Re-recruitment" label for those you want to stay in touch with about future positions. You can also create labels specific to the ideas included in the feedback.
Privacy and Security
At Incogneato, we take anonymity seriously. To prove it, we've taken some big steps to safeguard your respondents' identities:
We use 256-bit SSL encryption for all communication within Incogneato. That means only our server can understand what's being discussed. Anyone who tries to intercept information will simply see unreadable data.
We encrypt respondents' email addresses (if they choose to include one). In the unlikely event that our database is broken into, your respondent's email address will be unreadable.
Other than an encrypted email address (if they choose to include one), we do not retain any personal identifying information of those submitting a response.
We have continuous threat monitoring in place and always keep our server software up to date.