Collect Anonymous Tenant Feedback or Complaints
Incogneato for Property Managers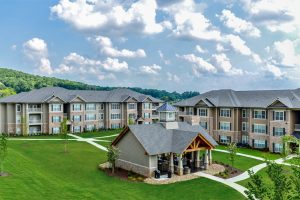 As a property manager, you've likely received your fair share of complaints. From maintenance issues to complaints about the neighbors -- you hear them all. Or so you think. While those who are the most vocal are likely to have their complaints addressed, consider another group: good, quiet tenants who prefer to remain anonymous.
Those broken lights in the hallway or outdated fixtures might not bother them enough to make a fuss. Or maybe they want to stay on good terms with those noisy neighbors on the second floor. Or perhaps they just don't want to be thought of as a problem tenant. These good, quiet tenants may tolerate minor problems for a while, but when they've had enough they'll simply move out. Maybe they'll provide some feedback after parting ways, but by then it's too late.
That's where Incogneato can help. With an anonymous tenant suggestion box, you can collect anonymous feedback from any tenant on any issue. Best of all, you can then chat with them anonymously to get more info or to immediately put them at ease.
With the Professional Plan, you can include your own logo and styles, create up to 25 boxes, limit your boxes to specific IP addresses, and more. For property managers who manage larger buildings, we recommend setting up four boxes:
One to collect initial feedback from new tenants
One for quality of life issues, such as noise complaints or neighborhood concerns
One for general maintenance issues (common areas, general building upkeep)
One to collect feedback from those moving out
If you have a website, we provide a simple widget that displays your primary box in the lower left corner. You can see an example on this page.
Privacy and Security
At Incogneato, we take anonymity seriously. To prove it, we've taken some big steps to safeguard your tenants' identities:
We use 256-bit SSL encryption for all communication within Incogneato. That means only our server can understand what's being discussed. Anyone who tries to intercept information will simply see unreadable data.
We encrypt respondents' email addresses (if they choose to include one). In the unlikely event that our database is broken into, your respondent's email address will be unreadable.
Other than an encrypted email address (if they choose to include one), we do not retain any personal identifying information of those submitting a response.
We have continuous threat monitoring in place and always keep our server software up to date.