Are Your Guests Being Honest with You?
Incogneato for Vacation Rental Hosts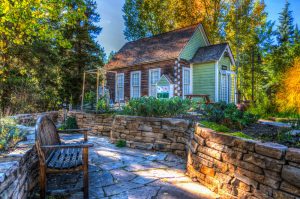 Not too long ago, local vacation rental businesses owned their niche. If you wanted a room, you went to a hotel. If you wanted a whole house, you went to a vacation rental company. Market disruptors like Airbnb and HomeAway have since changed all that. Now any homeowner can operate as a property manager and do quite well with the help of algorithms and managed payments.
Vacation rental businesses and landlords alike are always looking for new ways to get ahead. Guest feedback has traditionally been a good place to start, but is becoming less helpful. There are two reasons for this:
Everyone wants a five-star review. And who wouldn't? It directly impacts future bookings and makes you feel good about a job well done. Many hosts have even come to expect five-star reviews and are surprised with they receive anything less.
Guests have a reputation to uphold now too. Those who consistently leave negative reviews may have future reservations declined. Plus, many guests feel uncomfortable leaving negative feedback about someone they've built a personal relationship with.
As a way to solve this problem, homeowners and vacation rental businesses are turning to services like Incogneato to help them collect honest, anonymous feedback from their guests. All guests are simply given a unique website URL where they can anonymously leave feedback about the property during or after their stay. Unlike other services, Incogneato includes an anonymous chat feature that lets the host and guest anonymously discuss the feedback.
While not always positive, anonymous feedback can alert you to new issues or concerns. It may take many guests before you get one who is willing to risk his or her reputation to give truly honest feedback. Collect honest feedback from all of your guest with Incogneato.
Privacy and Security
At Incogneato, we take anonymity seriously. To prove it, we've taken some big steps to safeguard your guests' identities:
We use 256-bit SSL encryption for all communication within Incogneato. That means only our server can understand what's being discussed. Anyone who tries to intercept information will simply see unreadable data.
We encrypt respondents' email addresses (if they choose to include one). In the unlikely event that our database is broken into, your respondent's email address will be unreadable.
Other than an encrypted email address (if they choose to include one), we do not retain any personal identifying information of those submitting a response.
We have continuous threat monitoring in place and always keep our server software up to date.